SATIVA 5% | 10 ml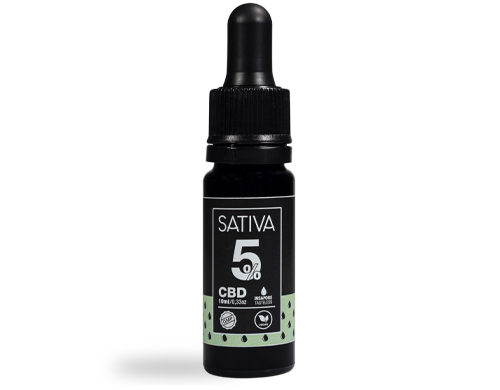 18,90$
Sativa CBD Oil 5%
Sativa Oil 5%is characterized by its lightness, perfect for giving a touch of relaxation and a pleasant sensation to your days. It is a totally natural and certified product.
Sativa is renowned for its attention to quality choice of the best ingredients, so that their properties do not change during the processing phase. This allows JustBob to guarantee the safety and efficacy of its CBD oils, always obtaining products of absolute quality.
MCT coconut oil is enriched mixing with isolated CBD, which means that the latter has a higher concentration, thanks also to the total absence of THC, which can be modulated according to the different uses for which it is intended.
Thanks to coconut oil, the product is practically colorless and odorless, but it is still possible to perceive a light and pleasant taste, which contrasts the intensity of the isolated CBD.
Product certification
Only logged in customers who have purchased this product may leave a review.