SATIVA 10% | 10 ml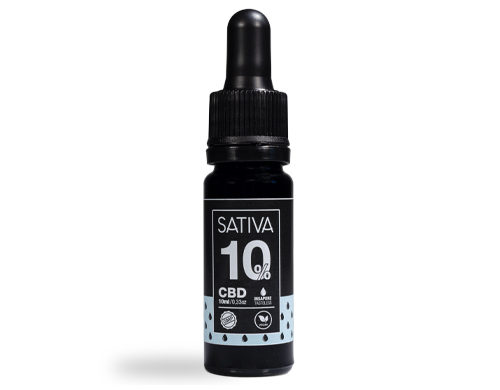 35,90$
Sativa CBD Oil 10%
CBD Sativa Oil embodies the purity and the quality of a mixture that does not interfere with the property of its ingredients, a dilution of isolated CBD and CMT coconut oil, for a moment of pure relaxation.
All the oils produced by Sativa are completely natural, safe and offer a standard of high quality. Thanks to a careful control at every stage of processing, starting from the choice of raw materials, the final result is a safe and genuine product, able to give sensations of relaxation and a pleasant lightness throughout the body.
Coconut oil mixed with CBD reveals a delicate and interesting flavor, which fits perfectly with a completely odorless and colorless base.
Product certification
Only logged in customers who have purchased this product may leave a review.