Is cannabis rich in THC?
Are you wondering what the side effects of marijuana are? Do you want to know if there is such a thing as cannabis addiction? We will give you the answer right away: yes! Marijuana rich in THC can be addictive. But the CBD cannabis you find on JustBob is a product that has THC percentages of less than 0.2%, so it is incapable of making a person addicted.
In this in-depth study, you will find the answer to all the doubts that haunt you about stem addiction and the studies on the subject. If you currently think you are addicted to cannabinoids, primarily THC, we recommend that you go to your doctor and then to a specialised recovery centre that can help you get out of it.
But, first of all, we would like to reassure you again that CBD weed is not addictive. CBD flowers contains high levels of CBD, whereas it has such negligible percentages of THC that it does not give any effect, nor does it make you addicted or need to take the drug.
Dependence on THC-cannabis: research by the National Institute for Drug Abuse.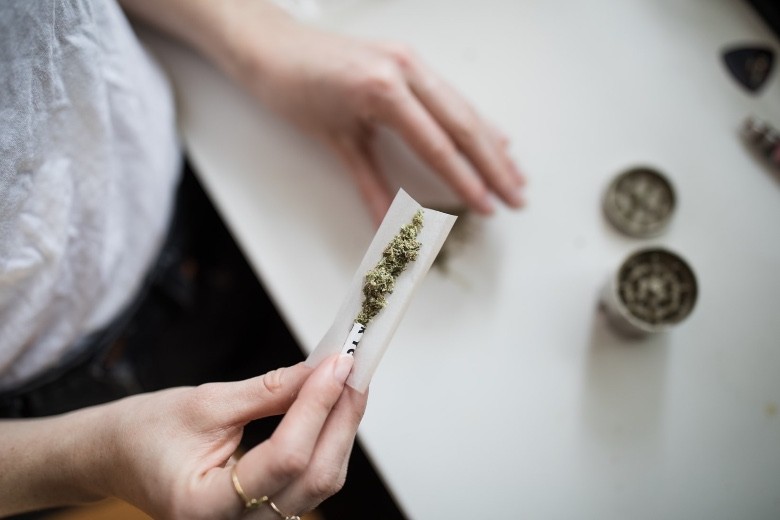 A study conducted by the National Institute on Drug Abuse concerning cannabis dependence suggests that around 30% of people who use cannabis can develop a so-called "marijuana dependence disorder". More specifically, it appears that people who smoke THC-rich weed before the age of 18 are much more likely to develop an addiction than others.
In the United States, about 140,000 people have needed rehabilitation treatment to understand how to detoxify themselves from cannabinoids, precisely because attempts at home have proved unsuccessful.
According to the researchers, substance-use disorder begins to become addictive when the user cannot stop using it and when use interferes with daily activities.
It is not known whether researchers have considered that joint smokers tend to mix cannabis with tobacco and that nicotine is highly addictive. Still, we cannot help but rely on data published by the National Institute on Drug Abuse.
The Institute has also published the symptoms of cannabinoid withdrawal.
Read also: Marlboro & Cannabis: the story (that made the buzz) of the "rigged" cigarettes
Mood changes, anxiety and depression due to cannabinoids: symptoms of addiction from high-THC cannabis
Before we talk to you about the symptoms of THC addiction, we want to tell you that addiction is not a trouble or disorder. Marijuana addiction is the development of tolerance to the effects of the substance taken.
Those who have adapted to the effects of THC suffer from it and therefore need to take more cannabis, often more frequently, to experience the pleasant symptoms of smoking joints. These include euphoria, high concentration, increased creativity, usually followed by intense relaxation in the case of cannabis Sativa, while cannabis indica relaxes the limbs and promotes sleep.
As you can imagine, addiction can lead a person to addiction. It manifests itself mainly with the uncontrollable desire to take THC and with the apparent withdrawal symptoms:
depression
anxiety
panic attacks
general malaise
post-traumatic stress disorder
These symptoms refer to a dependency on THC because it is the substance that acts on the psyche. CBD (cannabidiol) works only on the body by relaxing muscles and relieving pain, anxiety and other disorders.
But how do you stop smoking joints after years?
Read also: Cannabis deficiencies: how they are solved and how they affect the quality of the product
Weed addiction: how to get out of it?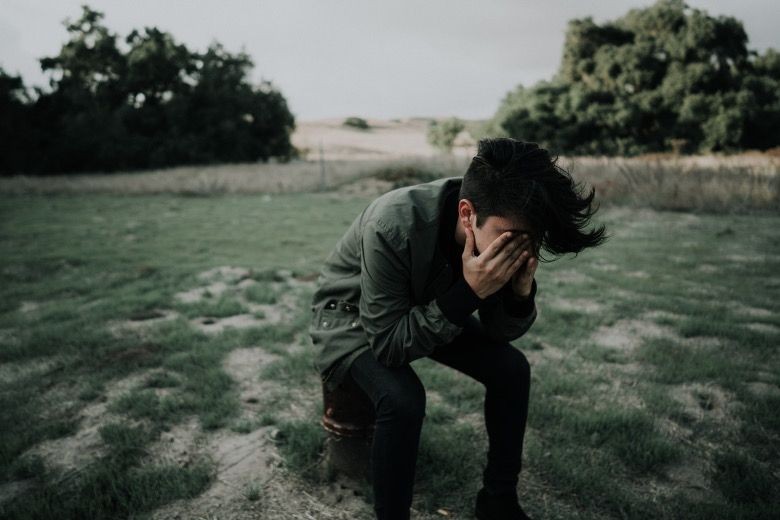 If you think you suffer from a THC addiction, we strongly recommend that you avoid DIY. The right way to get out of it is to contact a general practitioner and a psychotherapist, who will be able to assess the extent of the problem and guide you as best as possible.
If you do not suffer from THC addiction but wish to avoid it, CBD can be an excellent alternative. It is not psychotropic, it is not addictive, and it does not force you to give up the taste and smell of classic grass.
On the contrary, cannabidiol has many beneficial effects on our bodies. It includes analgesic, anti-inflammatory, antiemetic, antioxidant and much more effects. Scientific research on CBD is still ongoing (due to cannabis' bad reputation), but they look outstanding.
What are you waiting for? Buy the best CBD buds now at Just Bob and don't get addicted to THC.