THE MOST POPULAR VARIETIES AND THEIR CHARACTERISTICS
---
CBD cannabis, defined by many as "marijuana that doesn't bust," is a product that has received a huge success, as it is lighter and has no psychotropic effects.
A legal alternative to classic marijuana with a high THC content is, therefore, becoming available on the market, without forgetting that CBD weed produces pleasant and relaxing effects.
Now we will find out which of the different varieties is the best legal weed on the market, but starting from a general description of the weakened cannabis sativa.
CBD Cannabis: properties
CBD flowers is obtained from the female inflorescences of depotentiated cannabis sativa, then carefully selected to obtain compounds rich in CBD (cannabidiol) and low in THC.
It is an active ingredient as opposed to THC, which has no influence on the psyche. CBD cannabis, in fact, consists of a THC level that must be less than 0.2% for it to be considered legal.
This percentage is so low that it does not cause any drug effects.
CBD produces muscle relaxant effects, leaving the person taking it always alert and conscious.
Of course, despite these positive characteristics, consumers need to know that there is a link between the substance, the characteristics of the consumer and the way of taking it, so it is convenient not to underestimate the intrinsic properties of CBD cannabis.
In fact, the consumption of CBD flower requires the heating of the substance, which is essential for the activation of cannabinoids that, otherwise, would not be able to enter the metabolism of our body.
In other modes of consumption, such as the preparation of herbal tea with cannabis, it is necessary to add fatty food to the water.
Are you wondering why? Well, CBD is fat-soluble, not water-soluble: it does not bind to water but to fats. To enjoy all the benefits of CBD, it is therefore essential to add milk, butter, CBD oil, or other substances to the infusion water.
But how can you tell if a batch of CBD bud is of high quality?

High-quality CBD cannabis: how to recognize it
Before discussing in detail the possible varieties to buy in our country in specialized stores such as Justbob.net, you should read some tips on how to recognize the best varieties.
In this way, you will be able to go beyond simple personal taste and be satisfied with your purchase.
First of all, you have to take into account some of the intrinsic characteristics of the inflorescences, such as the percentage of cannabidiol contained.
In Europe, the percentages range from 1 to over 20%, and this depends on the way the plant has been grown and how it has been treated.
The characteristics of the quality inflorescences to be assessed are as follows:
The scent: the fragrance emanating from the best plants will be very intense and with an excellent aroma;
Colour: good quality CBD weed have a bright color which indicates the freshness of the product, as a dull, opaque color shows an incorrect drying process;
Before buying CBD cannabis, it is also advisable to research the manufacturer, as one of the most important things is transparency. On legal weed labels, in fact, the law requires that the variety of  weed seeds used, the percentage of CBD and the percentage of THC be indicated.
Finally, it is natural that the best CBD marijuana to smoke, or in any case to consume, must be free of chemicals or pesticides in general, in order not to cause damage to your body.
You can get this information from the labels or from the distributor's website. At Justbob, for example, we only sell organic lots that have been analyzed in various laboratories (including the one at the University of Milan).
The best CBD cannabis varieties
There are many varieties of cannabis and cannabis seeds on the market, so to draw up a list is complex if you do not take into account extremely subjective elements, such as the simple personal taste..
Among the best varieties of CBD weed to buy online, we recommend the California Haze, with a penetrating and fresh scent and a sweet, spicy taste with hints of Strawberry!
A much sought-after product is, then, the Bubblegum, which won the Cannabis Cup in Zurich and Vienna (and many other awards). It has an intense and fruity flavor.
Then there is the Strawberry, a product chosen for its fruity aroma and the high value of CBD.
There are still many varieties preferred by CBD cannabis users, such as White Widow, which is often chosen for its strong taste and relaxing effects on the consumer. Read here about her characteristics: "White Widow marijuana CBD"!
In short, there is a wide choice of weakened cannabis types on the market that are great to try! You can also buy CBD hash.
Why to choose CBD marijuana
After listing the best varieties of legal hash on the market and explaining how to recognize the best qualities, you should explain why to choose such a product.
First of all, it is a legal and transparent product, which has been seen as a "revolution." CBD marijuana has risen rapidly because it allows you to relax without compromising sensory perceptions or normal abilities.
It is hoped, at this point, that the current rules will be improved to allow anyone to benefit from the positive properties of CBD cannabis.
Summary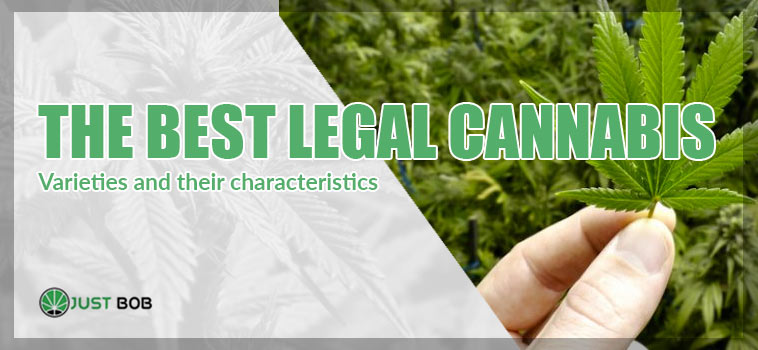 Article Name
Are you looking for the best legal cannabis, also called cbd marijuana? here are the most popular varieties and their characteristics.
Description
CBD cannabis, defined by many as "marijuana that doesn't bust," is a product that has received a huge success, as it is lighter and has no psychotropic effects.
Author
Publisher Name
Publisher Logo