EUROPEAN COUNTRIES WHERE CANNABIS IS LEGAL (AND WHERE IT IS ILLEGAL)
Although Italian (JustBob's country of origin) legislation on marijuana use is far from clear (and honestly, not very up to date), not all European countries are at the same level. Someone has allowed both the use and cultivation of CBD and high THC cannabis … while someone else has even stricter guidelines than Italy.
Are you wondering where is marijuana legal in Europe? Let's take a look at the situation in each country so you can get a clear picture.
Let's start with the countries where cannabis is tolerated or decriminalised.
Is marijuana legal in Italy? It seems it's not yet time for this…
In the country, the only legal way to use cannabis is to use cannabinoid drugs (made by pharmacies from dried and cut cannabis flowers) prescribed by a doctor.
Recreational use of marijuana, including legal marijuana / CBD, has been decriminalised and punished as an administrative offence. Anyone caught in flagrante delicto is subject to administrative sanctions (suspension of a document or fine), but no longer risks imprisonment.
On 18 December 2019, the United Sections of the Court of Cassation also decriminalised the cultivation of tiny quantities of cannabis at home for personal use only. Here again, the crime is administrative and not criminal.
However, the situation of "legal marijuana" is not yet clear. Law 242/2016 authorises the production of Sativa cannabis with THC percentages below 0.2%, but the use of CBD cannabis flowers is still prohibited. The CBD buds, CBD oil and CBD hashish trade is still dubious because the regulations change frequently.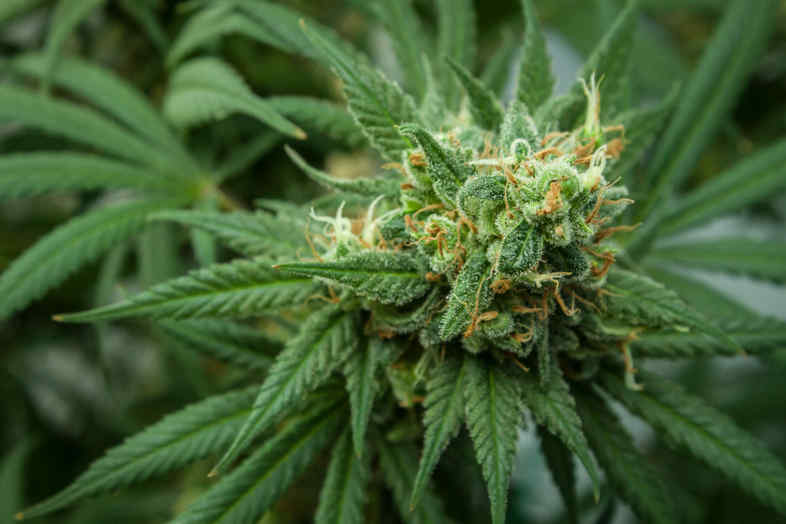 Cannabis? Luxembourg has said yes!
Luxembourg will most likely be the first country in Europe to completely legalise the production and consumption of marijuana for personal use.
In 2018, Luxembourg's political leaders talked about the full cannabis legalisation. They believe that residents over the age of 18 are likely to be able to buy cannabis legally by 2021.
Already in 2001, the country decriminalised the use and possession of cannabis for personal use, a behaviour that is only punishable by a fine. Medical cannabis has been completely legal since 2018.
In short, Luxembourg is in the lead!
The cannabis situation in the US: is marijuana use legal or not?
The US passed a law on medical marijuana in 2013 and launched a trial programme in 2019, which will continue until 2021 to assess the effectiveness of medical marijuana and its use.
Although the ban is still in force, the US has decriminalised the possession of marijuana since 2018. As in Italy, the offence is administrative and is punishable by a fine of around 200 euros.
Marijuana in Spain: a lot of confusion but few sanctions.
In Spain, the legality of cannabis is a somewhat confusing fact. Although cannabis possession is illegal, the law is only enforced in public places. Besides, each Spanish region makes independent decisions about the possession and consumption of cannabis, which is why there are very famous Cannabis Social Clubs in Catalonia.
Cannabis clubs in Spain may look like the cafés in Amsterdam, but they are not public shops. Only members can buy and consume marijuana and hashish on the premises of these clubs. The members usually produce the marijuana found in the clubs. So it does not come from the black market.
Also, in several regions of Spain, the possession and cultivation of small amounts of cannabis at home (both high THC and CBD cannabis) for personal use only is decriminalised.
What surprises us most is that Spain does not have a national programme for marijuana for medical use.
Cannabis in Germany: legal or not?
Medical marijuana drugs have been popular in Germany since 1998, but a national programme for medical marijuana has only been in place since 2017.
Possession, cultivation and sale of marijuana for recreational purposes remain illegal, although possession of small amounts of cannabis is often not punished.
Read also: Buds, stems, leaves? What else can you smoke besides marijuana buds?
The legalisation of marijuana in the Netherlands
The Netherlands legalised medical cannabis in 2003, while the legality of cannabis for recreational use is a more marginal issue.
Although Holland is very famous for its cafés in Amsterdam, cannabis is still illegal and tolerated. Besides, coffee shops are considered to be meeting places for tourists, whereas the Dutch rarely visit them.
The authorities generally do not punish those who have less than 5 grams of marijuana, or who grow more than 5 plants at home for personal use but focus on those who are caught with quantities larger than declared.
The US position on medicinal and recreational cannabis
In the US, medical marijuana has been legal since 2018, but few patients can access it.
In general, drug use in the US is not a criminal offence, but possession of class B substances (including cannabis) can be punishable by imprisonment for up to 3 months and/or a fine.
Marijuana in Denmark: it is illegal, but not so reprimanded.
Cannabis is illegal in Denmark, but a simple fine usually accompanies possession for personal use. Do you think you usually need to have about 10 kg of cannabis to be charged with drug trafficking?
What about marijuana for medical use? It has been legal since 2018, but few people have access to it, and very few medicines are available compared to other countries such as Italy and the US.
What about Austria? To legalise or not to legalise marijuana?
In Austria, cannabis by-products for medical purposes have been legal since 2008, although access to medical marijuana programmes is still difficult and limited.
Austria has decriminalised the possession of small amounts of cannabis for personal use since 2016 but has banned trade in CBD products (such as legal cannabis, CBD hashish and CBD oil).
Cannabis and the Czech Republic: the keyword is "tolerance".
The Czech Republic tolerates drug use. As for marijuana, the country has (already in 2009) decriminalised the cultivation. You can have up to 5 cannabis plants, the possession of up to 10 grams of cannabis and 5 grams of hashish.
Anyone caught in the act is punished with a simple fine.
Since 2013, the Czech Republic has also introduced a medical marijuana programme.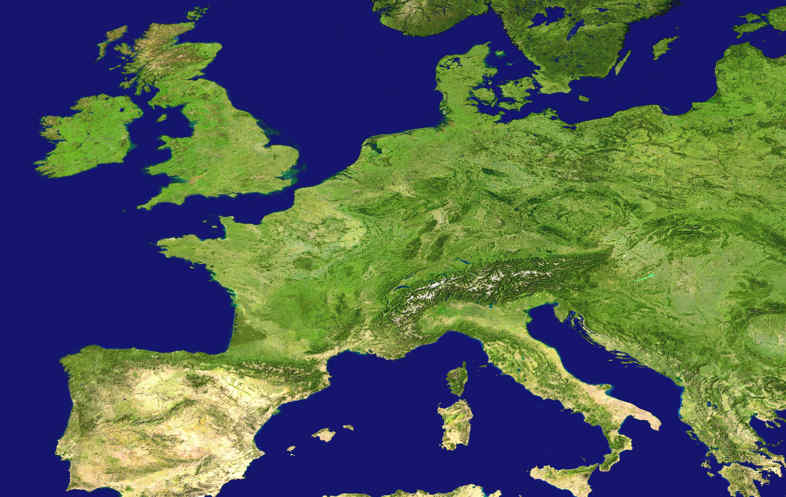 What is the marijuana situation in Belgium?
Belgium decriminalised the possession of small amounts of cannabis in 2003: anyone who possesses marijuana (up to 3 grams) is punished with a fine.
If you have more than 3 grams of cannabis or if the crimes are repeated, you risk a prison sentence of 3 months to a year.
Medical marijuana has been legal since 2015, and since 2019 the Belgian government has allowed the cultivation of medical cannabis in the country, accompanied by research into cannabinoids such as THC and CBD.
Croatia and marijuana: an approach aimed at progress
Since 2013, cannabis possession in Croatia has been decriminalised and recognised as a minor offence. The law on the prevention of drug addiction only provides for a fine of 650 to 2600 euros, but no prison sentence.
In 2015, the country legalised medical cannabis, and since 2019, it has even approved a programme of marijuana cultivation for medical purposes.
Good news also for 2020: a Croatian legislator has introduced a bill to legalise cannabis for recreational use.
Is marijuana legal in Lithuania? There is a good hope.
Cannabis use in Lithuania is an administrative offence (punishable by a fine, as in Italy), and imprisonment for personal use is an offence punishable by public service or imprisonment without deprivation of liberty.
In 2013, the country accepted the cultivation of industrial cannabis, and in 2018 it voted unanimously to legalise medical marijuana.
Poland and marijuana: here's how things stand
Possession of marijuana is illegal in Poland, but possession of small amounts of cannabis for personal use is generally not punished. The country also approved a medical cannabis programme in 2017 and has made it legal to grow legal marijuana.
The cannabis situation in Portugal
Portugal decriminalised the possession and use of all drugs in 2001, although possession of more than 25 grams of cannabis is still punishable by imprisonment.
Portugal legalised medical marijuana in 2018.
Republic of San Marino: Here is its position on marijuana.
The Republic of San Marino launched in 2016 a therapeutic marijuana programme to treat the symptoms of various diseases and problems such as multiple sclerosis and neuropathy.
However, in March 2020, the Parliament blocked a law to legalise cannabis for recreational use, following the example of Italy. Until 2019, it had approved a proposal in which citizens demanded that marijuana for recreational use be legalised.
How will this end? We will see.
Switzerland and the legality of cannabis.
Switzerland decriminalised the possession of small amounts of marijuana in 2013. If someone is caught with less than 10 grams, they will be fined, nothing more. However, marijuana remains an illegal substance and has not been legalised for the time being.
Nevertheless, since 2011, Switzerland has allowed the trade of legal CBD weed containing less than 1% THC and has approved an amendment to its drug law. This amendment allows the use of cannabis for therapeutic purposes.
Ukraine's position on cannabis
Cannabis for recreational and medical use is illegal in Ukraine, but possession of modest amounts of cannabis for personal use is an administrative offence, usually punishable by a fine.
The country also allows the cultivation of 10 cannabis plants, again for personal use.
We have mentioned the European countries where cannabis is partially legal/tolerated/decriminalised… But in which countries is it totally illegal?
Read also: What does marijuana cause in those who use it; and why is there a veto in many countries?
Where is marijuana illegal in Europe?
Europe does not seem to be a continent very open to cannabis, so we cannot find a single country where it is officially legal.
On the contrary, we find many countries where it is entirely (or almost) illegal. Here is what they are:
Albania
Andorra
Belarus
Bosnia and Herzegovina
Bulgaria (but the government has allowed trade in legal marijuana and other CBD products)
Estonia
Finland (access to marijuana for medical purposes is permitted, but somewhat limited)
Greece (medical cannabis programme under development)
Hungary
Iceland (the CBD is however legal for import)
Ireland (although medical marijuana has been legal since 2019)
Kosovo
Latvia
Liechtenstein
Malta (but medical marijuana is legal)
Moldova (although drug use is considered an administrative offence)
Principality of Monaco
Montenegro
Northern Macedonia (legal marijuana is however legal)
Norway (although drug use has been decriminalised)
Romania (medical marijuana is legal with a THC level of less than 0.2%)
Russia
Serbia
Slovakia (which, however, has legalised Sativex, a cannabis-based drug, for the sole treatment of MS spasticity)
Slovenia (very limited access to medical cannabis)
Sweden (with limited access to marijuana for medical purposes)
Vatican City
Conclusions
Now you know where marijuana is legal and where it is illegal in Europe. As you have read, Luxembourg is the only European state that is close to full legalisation of cannabis. Other countries, such as the United States of America, have a hesitant position, sometimes tending towards no and sometimes towards yes.
On the other hand, many states have said no to marijuana, and even cannabinoid drugs have often set strict limits.
In the States, however, you can still buy marijuana from CBD online shop. Buy the best strains now in our Justbob CBD shop!