Forbidden fruit: from forbidden fruit to one of the best qualities of legal hashish
If you are interested in the world of CBD flower and CBD hash, you have undoubtedly heard of the Forbidden fruit strain. It is a highly prized cannabis strain and it is used, in its light version, to make one of our best hashish qualities!
As there is not much information online about it, you will indeed have developed a great curiosity about this strain and wonder what its origins are, its characteristics, and how, from the flowers of Forbidden Fruit, you get to CBD hash.
Well, today, we are ready to satisfy your curiosity. So sit back and be prepared to read everything, absolutely everything, about this strain!
Origins of Forbidden fruit: one of the best cannabis strains in the world
Forbidden Fruit (literally: forbidden fruit) comes from the skillful cross between Cherry Pie x Tangie.
This prestigious genetic hybridization expresses itself in all its beauty with dense flowers with fantastic purple hues, orange pistils, and dark green foliage.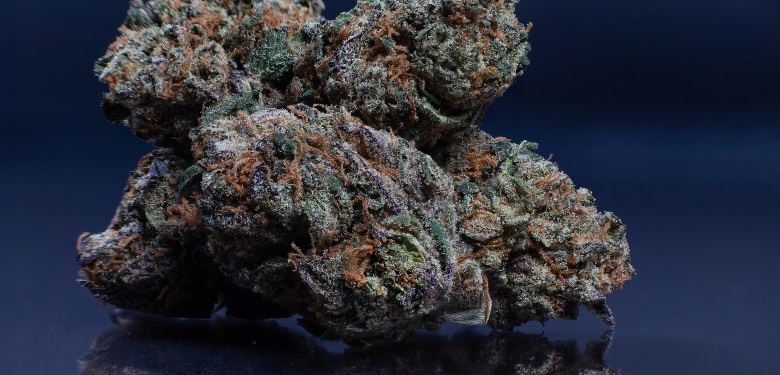 The aromas are equally astonishing: tones of musk and cherry, characteristic of Cherry Pie, blend with the tropical aromas of Tangie. The notes of pine, mango, and passion fruit are also easily recognizable.
Effects of the Forbidden Fruit strain
As for the effects, a distinction must be made between the Forbidden Fruit light strain and the high THC strain. The latter, thanks to a balanced ratio between THC / CBD given by its Indica dominance, has strong relaxing effects on a physical and mental level. The typical sedative "Stoned" effect of Cannabis Indica therefore prevails.
The legal Forbidden Fruit, the one from which our homonymous hashish derives, instead has high CBD levels, on average 15%, and negligible quantities of THC (less than 0.2%, as required by law).
It, therefore, presents the typical effects of CBD :
Relaxing
Painkiller
Anti-inflammatory
Antispasmodic
Antiemetic (counteracts nausea and vomiting)
And many more. It is beneficial in case of stress, insomnia, chronic pain, and even eating disorders.
Read also: Burbuka: what it is, how it is made and what is its correlation with light marijuana.
How do you get from cannabis Forbidden Fruit to hashish light?
If you wonder how to get from CBD weed to CBD hash, you will have the answer by reading the next few lines.
Hash is typically made by rubbing dried cannabis flowers. These inflorescences are rich in trichomes, glands that produce a special sticky resin which, in the case of CBD cannabis, is rich in CBD (a non-psychotropic and highly beneficial cannabinoid).
The product you want to get from rubbing the buds — that is, the flowers — is precisely the resin reduced to powder, which takes the name of kief.
And here from the kief, worked in small spheres and then matured, we arrive at the legal hash of Forbidden Fruit. A very dark product with aubergine nuances, typical of the species, which appears chestnut color inside.
Malleable, scented with fruit and citrus candy, is one of the best qualities of hashish in our Justbob shop!
The uses of Forbidden Fruit hashish
The classic high-THC hashish is commonly (but illegally in much of the world) used as a smoking product. It is no coincidence that smoking has become a real synonym for hashish!
Generally, those who use it mix it with tobacco and smoke it using the so-called joints, in jargon canes, or consume it using tools such as pipes and bongs, similar to grass.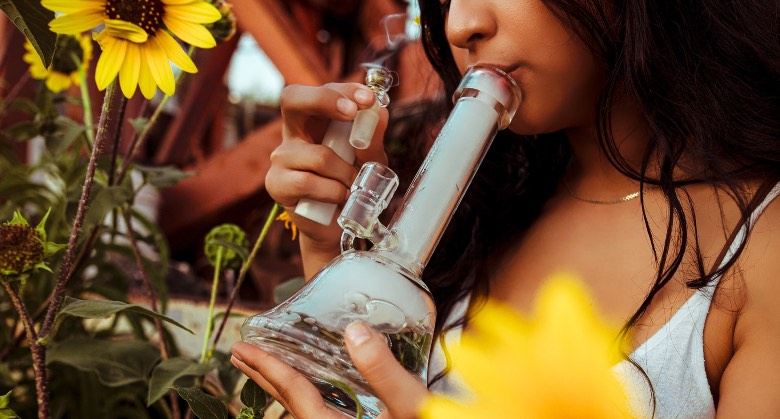 You probably think that Italian law has authorized the use of legal hash in this way, but (at least for the moment) this is not the case.
It is not allowed in the United States to use CBD hash for therapeutic or recreational purposes. So the one sold in CBD online shop like Justbob is not a smoking product. The only use allowed, which do not violate the law, concern scientific research, collecting or, at the limit, the fragrance of environments.
Of course. We must be content hoping that, sooner or later, a glimpse of the use — at least for therapeutic purposes — of CBD hash can be glimpsed.
Read also: The most powerful herb in the world? We tell you!
In conclusion
Now you know all about the Forbidden Fruit strain: its origins, flower and plant characteristics, and the effects of both the legal, high-CBD strain and the illegal, THC-containing strain.
You also know how to get from CBD flowers to hashish, but we have missed a critical piece of information: our hash is not like the one on the illegal market.
The marijuana used for its production comes from organic crops of CBD weed, a supply chain that, in the US, is highly controlled and aimed at promoting eco-sustainability and the very high quality of the products.
In full compliance with the law, we can offer our customers the best CBD products and guarantee characteristics that only organic farming (with innovative techniques such as aero and hydroponics) can give.
Want to buy the best Forbidden Fruit hash on the market?
Visit our Just Bob online cannabis and cbd hash online shop now.